Apple to Pay £85 Million For 'Batterygate' Scandal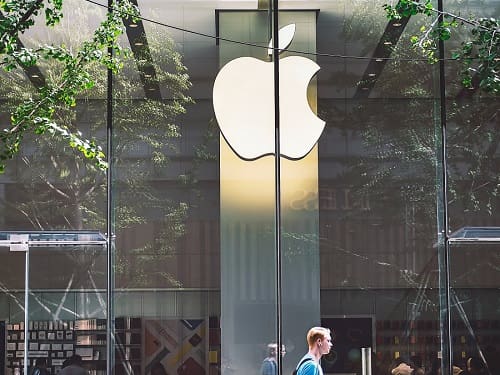 Apple is to pay $113m (£85m) to put an end to the 'Batterygate' scandal, where the company was accused of deliberately slowing down iPhone batteries to prompt users into buying a new iPhone.
What Happened?
Back in 2017, some iPhone users were sharing concerns online that their iPhone's performance had slowed with age but had sped up after a battery replacement. This led to a customer sharing comparative performance tests of different models of the iPhone 6S on Reddit, which appeared to support the customer suspicions.
Technology website Geeknebench also shared the results of its own tests of several iPhones running different versions of the iOS operating system where some showed slower performance than others.
After customers concerns mounted and received more press, Apple publicly admitted that it had made changes one year earlier in the iOS 10.2.1 software update that is likely to have been responsible for the slowdown that customers may have experienced in iPhone 6, iPhone 6 Plus, iPhone 6s, iPhone 6s Plus, iPhone 7, and iPhone SE. The slowing affected millions of people with thirty-three U.S states claiming that Apple had caused the battery-slowing to encourage battery replacement and new phone purchases.
Apple issued an apology to customers in January 2018 but said that motivation for slowing the batteries was a desire to prolong the life of customer devices by managing their ageing lithium-ion batteries and preventing the inconvenience of a sudden and unexpected shutdown.
Settlement
This latest $113m (£85m) settlement is on top of the $500m that Apple agreed in March to pay to affected iPhone owners as a result of a class-action lawsuit. Although Apple has not admitted to deliberate wrongdoing it has agreed to be more transparent over the next 3 years about iPhone power management.
Other Woes
Apple is also being sued by Epic Games in Australia after Epic's popular and lucrative 'Fortnite' game was removed from the Apple App Store in August after it bypassed Apple's (and Google's) in-app payment method, thereby depriving the tech giant(s) of the revenue. Epic has long complained about having to pay between 15 and 30 per cent of transactions made through apps on iOS, and Android.
What Does This Mean For Your Business?
The whole debacle over appearing to keep quiet about something that essentially appeared to take away performance that customers had paid for and apparently prompt them to spend more money with Apple to fix it, and the obvious financial gain by Apple appears to have been a trust-damaging blot on Apple's copybook. It is no surprise then, that Apple is reaching financial settlements and, no doubt, the trillion-dollar company will be hoping to move on quickly. It should not be forgotten, however, that whatever the reason for the phone-slowing update, it appears to have caused considerable disruption to the service that many customers had paid for, many of whom are likely to have needed their phones for important business matters. It was a shock to many customers, who chose Apple for many positive reasons and trusted the brand, that anything like this could have happened and this matter is an example of how managing customer relationships in an age where information is shared quickly and widely by customers via the Internet involves making smart decisions about transparency and being seen to be up-front with loyal customers.
Ready to find out more?
Drop us a line today for a free quote!