Apple and Google To Ban Location Tracking In Contact Tracing App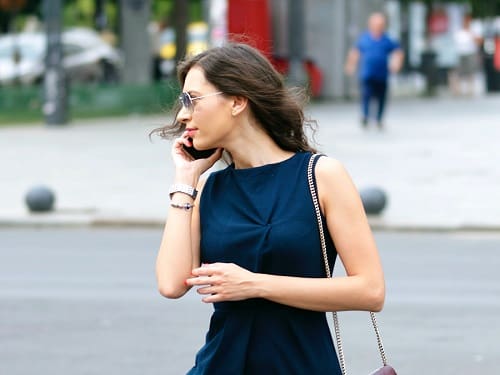 Apple Inc and Alphabet Inc (Google) have both announced that they will not use GPS location tracking as part of the COVID-19 contact tracing app that they both jointly developing.
Apps
With contact-tracing and testing believed to be vital components in an effective strategy for stopping the spread of the highly infectious COVID-19 virus, both Apple and Google have said they would work together to make a COVID-19 contact tracing app for public health authorities to use that can notify people who have been near others who have tested positive for the virus.
No To GPS Data
Whilst the preferred, official (government) method for the operation of other such apps is to use both the Bluetooth signals from phones to detect encounters coupled with GPS location data, both Apple and Google have opted not to use GPS data in order to prevent governments from using such a system to compile data on citizens.
Workarounds
The decision by Apple and Google will mean that contact tracing systems will require public health authorities that want to access GPS location to find less stable and potentially battery-draining, Bluetooth-sensor workarounds.
The UK App
The new contact tracing app for the UK, which looks likely to be launched in the next couple of weeks will use Bluetooth but won't, for the time being, use GPS signals, although it is thought that a system of monitoring location data may be used later as a voluntary opt-in.
Mobility Data
Even though GPS data will not be used in the Google/Apple app, Apple has announced that it is releasing a mobility data trends tool that may provide insights to local governments and health authorities by showing the change in volume of people driving, walking or taking public transit in their communities. Maps does not associate mobility data with a user's Apple ID, and Apple says that it does not keep a history of where a user has been.
Versions This Week
It is thought that early versions of the Apple/Google collaboration contact tracing app will be released this week and in the coming months, both Google and Apple will make a broader Bluetooth-based contact tracing platform.
What Does This Mean For Your Business?
News of how well testing and contact tracing have worked in places like South Korea (with the use of an app) and in Vietnam (with local contact tracing staff – who have effectively shut down the virus), have reinforced the decisions by European governments to use contact-tracing apps. There have been objections to a centralised approach in France, and concerns generally in different countries that these apps, especially with location data, could infringe upon civil liberties and privacy. It is, of course, good to see that Google and Apple (as you would expect) want to (and want to be seen to) protect privacy, and that they are prepared to collaborate and pool resources for the common good. The success of contact tracing apps does, however, depend upon levels of testing in the population, to which the UK has come late to the game, and on the number of people who download and use the app. In other countries, for example, app user numbers have been lower than expected.
In the UK, the Isle of Wight is currently the testing ground for the new contact-tracing app. In reality, an app is likely to be an optional one of many tools that could be used to reduce any further spread of the current strain of the virus and in doing so, allow people to get back to work, thereby improving the situation for UK businesses.
Ready to find out more?
Drop us a line today for a free quote!