Online Ad Updates 13th August 2019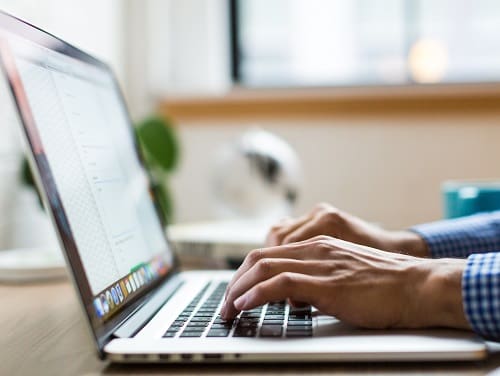 This is for business people marketing online and also on behalf of the clients we manage.
You can have all this white-labelled … i.e. you and your clients can have decent digital marketing and we do all the work … whilst you get paid !
13.08.19
The news this week finds Pinterest and Snap create quick and easy ad-creation solutions for SME marketers, Reddit finally matures as an ad platform for marketers and more…
Is Reddit The Next Big Advertising Platform Of Choice?
Five years ago, Reddit was called "the wild west of the internet". This was a pretty harsh description given the levels of criminality seen on the so-called Dark Web but nonetheless, Reddit realised it had a brand problem.
The company's CEO, Steve Huffman, even called the platform a "dystopian Craigslist" – ouch! Therefore, since 2017 the company decided to overhaul its entire platform – rebuilding from the ground up.
The result was to create a more welcoming platform. The ethos was simple, as Huffman noted:
"It was this wild west environment that kept marketers at bay, not wanting to risk brand safety by putting ads on a platform with a less-than-welcoming reputation. But with the site's overhaul, Reddit has rebuilt its platform to be more welcoming to users and, during the past year, rolled out several new advertising options for brands."
The new drive towards marketing opportunities and Reddit's own massive userbase has created a new avenue for marketers. But brand safety concerns do worry some marketers and brands. This is why Reddit was forced to address brand safety concerns in the first place. The platform might be the 6th most visited site (in North America), but does the platform protect marketing brands?
The result has been a ground-breaking collaboration with Oracle which provides brands with a sophisticated tool. The new technology will give advertisers and marketers alike brand safety control tools for managing user-generated content with real-time functionality to stop negative or brand-damaging content from affecting their marketing. This is literally a sandbox approach to user-generated content marketing.
Snapchat's New "Objective" Driven Advertising Tool Launched
Snap Inc. has unveiled a new "Instant Create" toolkit for advertisers and marketers alike to help build objective-focussed ads quickly. This new resource gives marketers the ability to tailor the outcome of the ad (from web site visits or app downloads) with how they develop the ad campaign and profile.
The new "Instant Create" tool provides marketers with a streamlined creative experience that allows simple ad generation flow processes to leverage popular template choices with outcomes that allow people to publish ads that engage without the fuss and long-term planning usually associated with social media and search engine marketing.
The single biggest reason why people should care about this new tool from Snap is that "Instant Create" can help micro-businesses and SMEs alike by providing a cost-effective marketing channel that gets companies to publish and create simple, single ad campaigns fast.
Snap argues the new toolkit will help improve advertising outcomes for businesses:
"Just this month we started testing our new Instant Create onboarding flow, which generates ads for businesses in three simple steps from their existing assets, be it their app or their ecommerce storefront," said Gorman, "We are removing friction from our self-serve tools with products like Instant Create that decrease the time and creative investment required for smaller, resource-constrained advertisers."
Twitter's Revenue Continues To Grow
Twitter Inc. made nearly $730 million in ad-based revenue during the second quarter of 2019. This was a massive 21% increase year-on-year. The announcement also saw ad engagement increase by 20% year-on-year. The company's ad engagement growth rate was in decline in 2018 and as such has seen nearly 80% lift in ad-based engagement growth for the company.
Twitter's U.S. ad revenue grew by a substantial 24%. Twitter's CFO, Ned Seagal stated:
"Focusing on our most important ad products and delivering high performing ads will help advertisers launch something new and connect with what's happening on Twitter."
Twitter wasn't forthcoming with which ad products it was referring to when it talked about 'high performing' but April 2019 saw Twitter state categorically than over half of its revenue was now being generated by video-based ads.
However, analysts continue to worry about the ad engagement growth versus cost per engagement costs. So, in this dynamic, Twitter's total ad engagement (TAE) for the period in question did increase by 20%. However, the cost-per engagement (CPE) remained stagnant during the same period. This is a continual worry for the platform.
This trend, of analysing the TAE with the CPE variables over the past 10 quarters have continued to highlight a decline. However, the 'big drops' that analysts worry about in CPE are narrowing. This creates a shrinking divergence between both data sets. Over the longer-term, analysts believe Twitter's CPE problem will decline.
Facebook Looking To Allow Marketers To Place Ads In News Feed and Marketplace Search Results
Since December 2018, Facebook has quietly been testing search result marketing opportunities within the News Feed and Marketplace Facebook platforms. However, this won't be a free-for-all with Facebook tentatively testing this experience with a "select few" advertising partners. These tests seem to have been positive – because they're about to expand access.
Facebook has for a long time been looking at ways of monetising their search results in a meaningful way. The centrality of the 'News Feed' and the growth of Marketplace and the growth of Facebook's search technology create possible avenues for creative synergies.
However, Facebook is still reeling from its focus on local over paid-for content on newsfeed platforms in terms of major business model changes. This means that Facebook is anxious about this big change. They have already stated that this is a small test and they're keen to understand whether users will find this beneficial or not. Whilst the monetisation aspect is a given, whether users will be enthralled by more adverts in their Facebook experience only time will tell.
Facebook states:
"We continue to test placing ads in Facebook search results and are evaluating whether these ads are beneficial for people and businesses before deciding whether to roll them out more broadly."
Pinterest Introduces New "Mobile Ads Tools"
Pinterest has unveiled new mobile advertising resources and tools that allow marketers to create digital advertising campaigns on their mobile devices – allowing marketers on the go the same level of marketing campaign creation development than deskbound marketers.
The new tools allow marketers to choose a "Pin" from their business profile account and base the campaign around it by choosing the campaign targeting options, the budgeting requirements and the duration of the campaign all from the mobile environment. Nomadic marketers will also be able to manage billing on the go as well without needing to head for the nearest desktop computer.
Why should you care? Well, this means micro or small businesses can access quality Pinterest advertising and their wider user base on the go. The simplicity of the ad campaign creation system means companies can leverage the power of social media marketing without having to spend the big bucks.
It also means smaller businesses can be nimble with their marketing. They can create quick ads based on stock volatility – a florist with too many of a certain bouquet can create a flash sale advert fast!
With the company reporting a 4,430% increase in daily engagement as more and more turn to Pins advertising the company stated:
"Pinterest is bringing more traffic to our site than Facebook and Instagram, where we also run ads."
Until next time, if you (or anyone you know) needs help with online advertising, get in touch …
Ready to find out more?
Drop us a line today for a free quote!