5G Mobile Network is 450% Faster Than 4G in Tests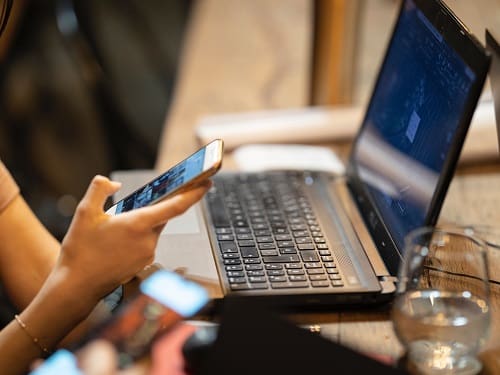 Tests by Ookla, the developer of Speedtest.net, are reported to have shown that the new 5G mobile network is 450% faster than 4G.
Speed
According to the Speedtest.net website, the results of the testing of 5G in 29 UK cities during Q3 of 2019 generally show download speeds as being 450-475% faster than those on all mobile technologies combined, and that the 5G download speed in Northern Ireland showed a 618.3% improvement due to the fact that mean mobile download speeds on all technologies are slower in Northern Ireland than elsewhere in the U.K.
The tests also revealed that mean 5G download speeds are uniformly high across the U.K., with only 6 Mbps difference between the fastest country (England) and the slowest (Northern Ireland).
Availability
Speedtest.net says that mobile operators have embraced 5G across the UK this year.  For example, 5G is now commercially available in 22 English cities such as London, Birmingham, Bristol, Liverpool, Manchester and Wolverhampton.
5G is also now available in Edinburgh, Glasgow and Paisley in Scotland, in Belfast in Northern Ireland, and in Cardiff, Llandudno and Penarth in Wales.
Rankings
In terms of ranking operators in terms of their 5G download speed in the UK during Q3 2019, Speedtest.net put EE in first place, O2 in second and Vodafone in third place.
No Three
The Speedtest.net results and analysis didn't include Three because they currently only offer 5G broadband in certain districts of London and their 5G has not yet been launched.
Three announced earlier this year, however, that new and existing customers with compatible handsets will be able to get 5G at no extra cost(s) when its 5G service is launched.
Upload Speeds Not As Impressive
The test results showed, however, that 5G upload speeds, although good, were not quite as impressive as the download speeds with percentage increases ranging from 38.5% to 110% faster.
Safety Concerns
One issue not covered by the testing was the safety fears surrounding 5G. For example, 5G uses 3 Spectrum bands, low-band spectrum (LTE), mid-band spectrum, and what some believe to be the potentially dangerous mmWave high-frequency spectrum.
The mmWave spectrum, however, is still not close to the kind of ionising wavelengths that can cause damage to DNA and mmWave will mostly be deployed in a spectrum that suffers from high reflection rates – 24 to 29GHz.  This should mean that any absorption by the body will be confined to the surface layers of the skin rather than the deeper tissue that is reached by lower frequency radiation.
What Does This Mean For Your Business?
Ofcom is due to auction additional spectrum for 5G in the 700 MHz and 3.6-3.8 GHz bands in spring 2020 and this should help fuel the further expansion of the 5G networks.  This is likely to be good news for businesses who have been waiting for the speed benefits that 5G can bring, for example in improving file sharing and other communication capabilities.
Although the rollout is currently only confined to major UK cities, which will, of course, favour businesses in those areas, it is good news that 5G has been achieving consistent speeds in its deployments around the world, thereby improving on one of the challenges of 4G.
Different operators look set to take different approaches to their 5G rollouts and offerings, and greater 5G availability will provide a boost to the sales of new generation mobile handsets in the UK where many people and businesses have been holding back on purchasing the latest 5G models until they could reap the benefits of having a much more established 5G network in place.
Ready to find out more?
Drop us a line today for a free quote!