$20 Million Fight Highlights Value of Social Influence and PR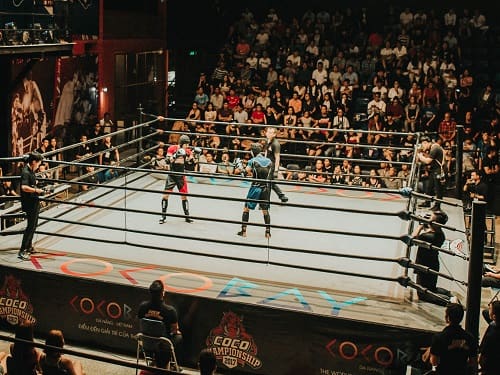 The popularity and influence of two YouTube celebrities making their boxing event an all-time global Top 20 pay-per-view phenomenon and splittin a $20 million prize is a reminder of the magnifying value of online PR.
What Happened?
Two of the world's leading YouTube celebrities and 'Generation Z' heroes Logan Paul and Olajide "KSI" Olatunji followed up on their 800,000+ pay-per-view, £2.7 million earning 6-round boxing match from last year at Manchester Arena with the repeat bout at a Los Angeles basketball arena.  This time, after their fight in the early hours of Sunday morning they were able to split $20 million made from 2 million+ pay-per-view purchases generated from their combined 40 million subscriber fan-base.  Neither of these YouTube celebrities is a boxing professional and their fight was in stark contrast to that of two World Champions, fighting on the same bill, who were "only" paid less than $1 million.
Social Media Power & PR
The world's biggest YouTube celebrities and social influencers, such as PewDiePie (102 million subscribers), Dude Perfect (47.1 million subscribers) and Badabun (43 million subscribers) are mainly young people who have managed to build a relationship with their generation audience by posting YouTube videos.  Generation Z subscribers (born between 1996-2010) who have grown up with the Internet and social media, and Millennials (born between 1981 and 1996) make up large parts of the subscriber audiences. Interestingly, in the case of boxing, this represents an opportunity for promoters to tap into a massive new audience who may not be familiar with the sport.
Even though these influencers may appear to be strongly linked to a generation that they have an innate understanding of (by being part of it) what they are essentially doing is leveraging public relations – building relationships with different publics, building their own credibility and raising their own visibility – on a grand scale. YouTube is simply the media and part of the message that allows them to achieve their PR aims.
PR Often Overlooked By Businesses
The power of PR to business is often overlooked in favour of apparently easier to understand advertising and measuring of responses, and rather than dismissing the kind of influence that some young people have via social media as a generational mystery that doesn't apply to you, recognising that the value-adding use of PR is within the reach of all businesses is important.  So, what can PR do for your business/campaign/cause/event?
As YouTube celebrities show, influence is something that PR can achieve. Your own expertise and inside knowledge of your business and industry can be a valuable and persuasive asset in your messages that can make you appear to be a trusted and objective source.
Finding or creating an interesting and compelling story with a link to your products, services and brand can mean that the 'reach' of your message is increased as different outlets and channels pick up on it and share it.
The cost-effectiveness of your advertising can be dramatically increased when combined with PR.
The search engine optimisation (SEO) of your website can get a real boost from PR as you receive more visitors to your website and more shares of your story on social media and on other websites, and more links to your website thereby giving your rankings a boost for important key phrases.
Getting your own feature in an important publication can be a great way to attract investors and new customers as it strengthens your credibility.
Talented people such as potential employees and businesses as potential strategic alliances can also be attracted by good PR about your organisation.
What Does This Mean For Your Business?
The boxing event was not a demonstration of sporting expertise and prowess, but of the power of influence gained through social media and PR.  This event showed that business (and something that's arguably greater than the sum of its parts) can be generated through paying attention to the building personal brands and online relationships with specific audiences which, over time, can generate its own momentum. One of the key messages for businesses to take away from this is that PR opportunities already exist all around and tapping into them could be a cost-effective way of boosting the power and reach of your messages.  This may be something that has been overlooked in your promotional mix but could make all the difference.
Ready to find out more?
Drop us a line today for a free quote!