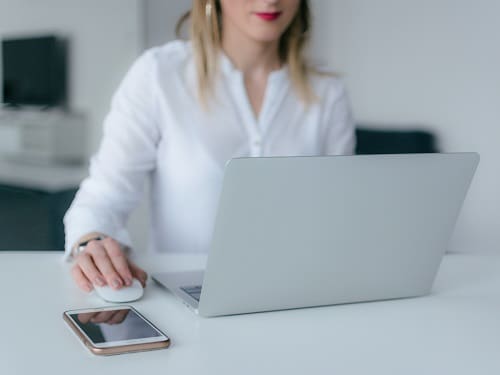 In this article, we look at what OneNote is and what it can do, plus we look at some of the competing programs available.
OneNote
Microsoft's OneNote is a cross-functional notebook app/note-taking program that is part of the Microsoft Office Suite, along with programs like Word, Excel, and PowerPoint. OneNote can be used for free-form information gathering and multi-user collaboration. Users can create multiple 'notebooks' about different topics. The notebooks can be of any size with any number of sections and pages. Within each notebook users can gather together notes and mixed media such as drawings, screen clippings, audio commentaries/recorded audio notes, and embed Excel sheets. Users can also insert online videos, links, and add different types of files. The notes can be shared with other OneNote users over the Internet or a network.
Also, important notes can be highlighted with 'To-Do' tags, and the OneNote app allows users to annotate their notes, using a stylus or a finger.
Synced
Saving OneNote notebooks in the cloud (e.g., on Microsoft's OneDrive), means that a user can open OneNote on any device connected to their Microsoft Office account and their notebooks will always be in synced across devices – phone, tablet, PC, or laptop.
What Can You Use OneNote For?
OneNote is great for collecting together research information, for note-taking, and information storage for personal or business use.
Benefits of OneNote
Just some of the key benefits of OneNote include:
– Flexibility and variety. Notebooks can be made to any size and multiple different types of media can included.
– Clarity. A better collection of information and files from multiple sources can give a clearer, more detailed holistic views of a topic which is also easier for others to understand.
– Better collaborative work. The ability to share Notepads can improve the quality of collaborative work.
– Cost efficient and familiar. Since OneNote is already part of the Microsoft Office/365 suite, there are no extra costs to using it, all team members already have the program and will be familiar with Microsoft programs, so no extra training costs.
Similar Programs/Competitors
Some more popular examples of the many similar, competing programs to OneNote include:
Evernote
The Evernote is a free app or browser extension and is OneNote's main competitor. Like OneNote, Evernote allows users to create notes, and collect together all kinds of media (e.g., text, drawings, videos, scans, PDFs, documents photographs, and audio recordings). Evernote also allows users to create and assign tasks inside their notes with due dates, flags, and reminders.
One of its big advantages, apart from the fact that it is free, is that it offers the ability to save web content (web-clipping) i.e., web pages can be put into notebooks including text, screenshots, parts of articles and images (as thumbnails).
One possible drawback compared to OneNote is that Evernote limits free users to syncing across just two devices (across Windows, Mac, Android, and iOS).
Bear
Bear is a flexible notes app for Apple devices and the app extension allows users to Grab images, text, files, and clip web pages. Bear also supports sketching, drawing, and Apple Pencil (and other styli), allows users to create notes with Siri and iOS Shortcuts, and allows Apple Watch users to dictate and append to recent notes. The pro version gives the user access to attractive themes. Bear (Pro) also now allows users to encrypt individual notes and lock Bear with Face/Touch ID.
Zoho Notebook
Zoho Notebook is a free, (ad-free) digital note-taking tool / note-taking app that works across devices and operating systems and offers an online suite of tools such as a word processor, an image and audio creator, and organiser. This app allows users to create, copy, move and share colourful 'Note Cards' and to organise ideas and information. Zoho Notebook also offers web-clipping so users can clip text, images, and entire articles from the web and save them to Notebook. This app also syncs to the cloud and across devices so it's always backed-up and up to date.
Simplenote
Another popular, free digital note-taking app (and browser extension) is Simplenote for iOS, Android, Mac, Windows, and Linux. Users can write, preview, and publish notes in Markdown format as well as, for example, sharing a to-do list, posting some instructions, or publishing their notes online. Notes are automatically backed up and synced in real time with each change, and users can add tags to find notes quickly with instant searching.
Dropbox Paper
Dropbox Paper is a free online document workspace, where users can organise and display text, media, and files all in one place. Paper lets users collaborate with others and access their Paper docs from anywhere. The app includes task management tools that allow users to assign to-dos, add due dates and mention people from within the doc itself.
What Does This Mean For Your Business?
In these days of remote and hybrid working, with much of the workforce now used to digital, online, cloud-based collaborative working, better digital note-taking apps such as OneNote have come into their own. The flexibility of OneNote and the fact that it's already part of and compatible with the Microsoft suite of programs and tools is a big plus. Being able to create shareable Notebooks that contain a wide range of media enable business users to save time, create a more holistic and detailed picture of a topic that can lead to better quality work, and the organising tools e.g., To-Do Tags make it very practical. Having notes that can be backed-up in the cloud and synced across devices also adds value and fits in well with new working practices. There are, of course, many other note-taking apps that offer similar features and benefits, many of them free, and businesses can choose to use whichever best serves their needs. Microsoft's OneNote, however, is one of the leading apps in terms of features and it may be the case that many businesses have not tried it or used it to its fullest extent yet.
Ready to find out more?
Drop us a line today for a free quote!