Re-Branding Means Microsoft Office Becomes Microsoft 365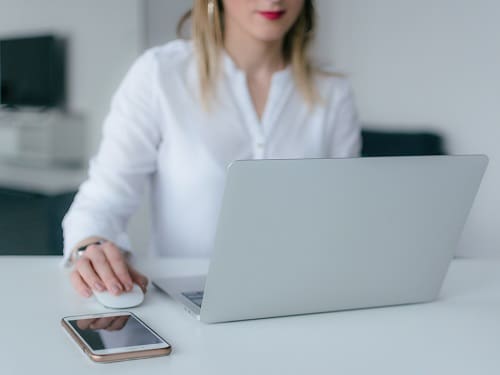 After 30 years of Microsoft Office, a major re-branding will see it being re-named as Microsoft 365 as part of Microsoft's expansion of its productivity suite.
What, Who, And How?
Microsoft has announced that starting in November, Office.com (the Office mobile app and the Office app for Windows) will all become part of the re-branded Microsoft 365 app. These changes will apply to everyone who uses the Office app for work, school, or personal use. Office 365 subscriptions were first re-branded as Microsoft 365 two years ago.
The tech giant has stressed that the re-branding will have no impact on existing users' accounts, profiles, subscriptions, or files. There will also be no changes to existing Microsoft 365 subscription plans. The only noticeable change will be that the app will update automatically with a new icon and name.
Going, But Not Completely
Microsoft has stressed, however, that Office is still not going away entirely because, as part of Microsoft 365, users will still have access to apps like Word, Excel, PowerPoint, and Outlook. Microsoft will also continue to offer one-time purchases of those apps to consumers and businesses via Office 2021 and Office LTSC plans.
When?
The first changes in the re-branding will begin rolling out for Office.com in November 2022, and changes will begin rolling out for the Office app on Windows and the Office mobile app in January 2023.
Microsoft 365 App
The re-branding emphasises the moving of all the Microsoft apps into one mobile and desktop Microsoft 365 app, which the company says will be the "starting point" for accessing Microsoft's tools, content, and suite of apps going forward. For example, the Microsoft 365 App will incorporate My Content, relevant content based on who users work with and what they work on work on, a new apps module, and the Create module (including templates). It will also be home to Teams, Word, Excel, PowerPoint, Outlook, Loop, Clipchamp, and Stream.
What Does This Mean For Your Business?
Existing work, school, and personal users will notice the logo change of the re-branding to Microsoft 365 in the coming months although their actual accounts, profiles, subscriptions, or files won't be otherwise affected. The re-branding marks the next step in Microsoft shifting things into one consolidated app with Office 365 for SMEs and Office 365 ProPlus under the brand. This should simplify management and cement its position as one productivity cloud that meets the needs of many groups in one place. In terms of name changes, Office 365 Business and Office 365 ProPlus will be branded as Microsoft 365, Office 365 Business Essentials will be Microsoft 365 Business Basic, Office 365 Business Premium will be Microsoft 365 Business Standard, and Microsoft 365 Business will become Microsoft 365 Business Premium.
Ready to find out more?
Drop us a line today for a free quote!