1.5 Million Seat NHS IT Support Deal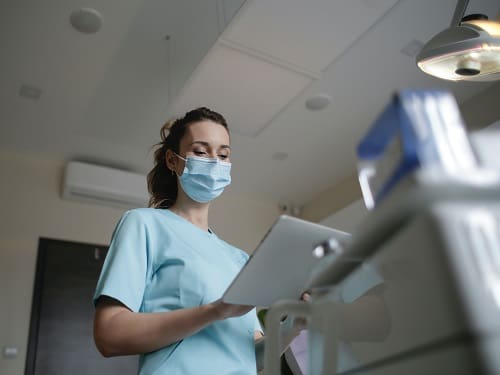 Microsoft and NHS England have announced the signing of new five-year contract whereby Microsoft (via a major reseller) will roll out the Microsoft 365 cloud-based online productivity suite to 1.5 million NHS staff.
Trusted Relationship Continues
Coinciding with the 75th Anniversary of the NHS, Microsoft says the partnership, through a contract awarded to the reseller, will see it supply digital solutions – Microsoft's 365 suite and security tools – to NHS organisations all over the country. The contract is believed to be worth £775 million (£930 million with VAT), is seen as the next step in a "trusted relationship" over decades.
Improving Collaboration, & Modernising
The reseller which described the deal as "money saving" says that it will mean that NHS workers (doctors, nurses, clinicians, and support staff) will now be able to benefit from the full suite of Microsoft 365 workplace productivity apps, which will make collaboration easier and maximise time for care.
The reseller's managing director said the deal will with NHS England will provide: "A platform for future innovation in healthcare", and that the five-year contract "highlights the breadth and depth of skills [they] bring in managing, advising, and supporting the NHS to utilise secure cloud platforms, analytics, and apps".
Clare Barclay, Chief Executive Officer, Microsoft UK, said: "This agreement will ensure that NHS organisations can deliver efficiency, reform ways of working through collaboration tools and build resilience through a modern, secure cloud-based infrastructure".
Money Saving
The money saving aspect of the deployment contract comes from negotiating one single, national NHS contract rather than, as in the past, negotiating separate software licences with different prices with each individual healthcare trust. John Quinn, Chief Information Officer at NHS England said the new contract is "a further great example of the NHS using our collective buying power to secure market-leading products at a reduced cost for taxpayers".
That said, the contract was only signed after £8m had been spent on emergency one-month extensions to previous arrangements.
Follows The Teams National Deal In 2020
This new national deal follows the first national deal in March 2020 whereby the Microsoft Teams app was made available to all NHS staff, saving users an estimated 17 million hours of time by being able to have virtual meetings.
What Does This Mean For Your Business?
For NHS England, the collective deal with an already familiar major Microsoft re-seller is a way of building on the success of the previous 2020 deal, moving more to the cloud, and improving the type of collaborative working that the NHS needs. Also, the deal brings modernisation, scope for innovation, and the kind of updated security that the NHS needs – health organisations with outdated security have been targets for cyber criminals in recent years. For the reseller, a near billion-pound new deal with a massive existing client is clearly good news and brings the security of continuing close relationship. For Microsoft, already dominant in this area, it's another high-profile endorsement of its products that's bought good publicity and enhanced an already profitable relationship through its resellers. With the NHS once more known to be the biggest purchaser of fax machines, this deal marks another big step towards modernisation of the tech aspects of its operation that could benefit all stakeholders.
Ready to find out more?
Drop us a line today for a free quote!