UK Economy Could See £26bn From Rural Digital Investment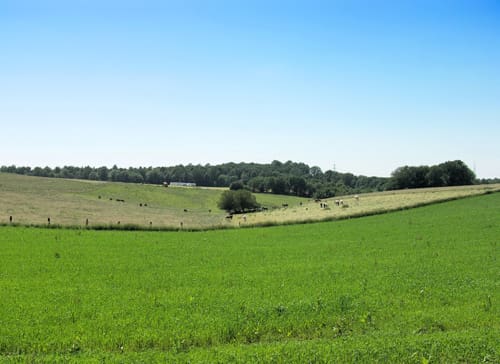 A study has revealed that greater investment in digital technologies and connectivity in rural parts of the UK could add between £12bn and £26.4bn annually to the British economy.
Digital Strategy and Investment Needed
The study, which was commissioned by Amazon and conducted by think tanks Rural England and Scotland's Rural College (SRUC), showed that the rural economy is already worth £299bn in gross value add (GVA) to the national economy.
The report argues that a government-led digital rural strategy coupled with investment could unlock the potential of businesses in rural areas, and could increase business turnover by £15bn.
Concerns & Challenges
The report found that business owners in rural communities have many of the same concerns as larger businesses in more built-up areas. For example, four in five rural business owners saw digital tools and services as being important to their growth potential, and better access to cloud computing as being the biggest driver for their future growth.
Other perceived growth catalysts in the reports were by 5G mobile networks (54%), the IoT (47%), and machine learning and artificial intelligence (AI) (26%). Export businesses in the retail, tourism, and hospitality industries also identified e-commerce tools as being potential growth drivers.
The main perceived challenges to growth in rural businesses were identified in the report as being access to broadband and other forms of connectivity, and skills shortages (52%) e.g. recruiting people with appropriate skills, or retraining existing workers.
Recommendations
Amazon, who commissioned the report, has offered its own recommendations for public and private sector businesses, based on the results. These include:
The establishment of Digital Enterprise Hubs in rural towns to help (small) businesses with connectivity, workspace and training, and collaboration between employees and education / training or re-training providers.
The setting up of a single information portal to streamline digital support services.
The setting up of a single information portal and local directories to give guidance to businesses on digital resources.
Encouraging local, rural businesses that are already lucky enough to have and use superfast broadband services to encourage their peers to do the same.
Prioritising investment in connectivity and digital tools for rural businesses.
Making support for digital growth a key objective in future rural business support programmes.
The government encouraging large technology-driven firms to implement policies focused on digital adoption in rural areas that provide support for smaller businesses.
What Does This Mean For Your Business?
If you run a business in a rural area, you are likely to recognise the challenges outlined in the report and to welcome many of the 'quick win' recommendations that Amazon has made, plus the fact that this report has put rural digital business challenges back in the media spotlight.
Given a high priority, and the right level of government support and investment, there is no doubt that early-adopter rural businesses could be big contributors to the UK economy, and could compete with global competitors.
Many commentators, however, see this vision as still being some way off, partly because of the time that it will take to get high-speed broadband connectivity to all rural areas, let alone towns in the UK. For example, despite full fibre broadband pilots already being operated as part of the UK's National Productivity Investment Fund, the reality is that the UK may still only actually have 7% full fibre coverage by 2020.
Ready to find out more?
Drop us a line today for a free quote!