Google To Offer Bank Accounts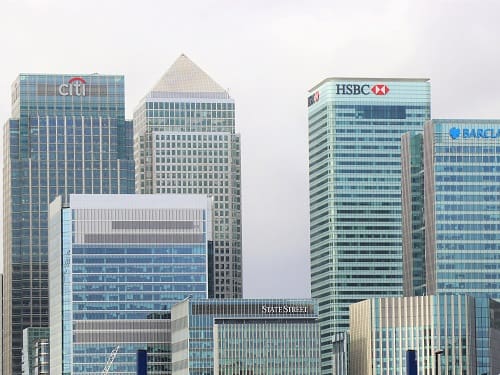 Tech giant Google is crossing over into the banking world by partnering with Citigroup to offer 'smart checking' accounts (bank current accounts) next year as part of its 'Cache' project.
Partnering, Not Self-Branding
Google is reported to be prepared to rely heavily on the knowledge of Citibank partner in the project and will not be self-branding the accounts. Google will, no doubt, be grateful for the guidance of its partner through the complicated regulatory aspects of banking.
Other Tech Companies Too
Google's move into the finance world follows that of competitor tech giants, some of whom have experienced a bumpy ride in banking territory such as:
– Facebook developing its own cryptocurrency called Libra which has recently suffered the departure of big names from the association of organisations that was set up to run the currency – PayPal has dropped out with Mastercard, Visa, and digital payment platform and processor Strip soon to follow.
– Apple introducing its own credit card, the 'Apple Card' in the US in partnership with Goldman Sachs and with processing by Mastercard.  The card system operates through the Wallet app on iPhone (iPhone 6 and later), but Apple soon suffered criticism that the physical titanium card that accompanies each account would be vulnerable to damage by everyday material surfaces such as denim and leather, thereby rendering potentially impractical.
– Amazon offering credit card and business loans, with a view to boosting its own e-commerce business.
Uber Money offering credit cards, debit accounts and money tracking tools to help the company with its own taxi operations.
Why?
Like other tech companies, Google's massive customer base and widely recognised brand mean that it can leverage this power through brand extension.  Google knows that by simply supplying more of peoples' needs online, often by strategic alliance, it can stay competitive, and find new users and new opportunities.
Privacy & Trust Worries
Some technology commentators have, however, have expressed worries that giving tech companies access to our financial information could mean that they know too much about us, and may be tempted to share data with (or sell that data to) their advertising arm or other organisations.
Although Google has said that it will not be selling or sharing its account holders' financial data just as it doesn't share data from its Google Pay service with advertisers, there has been a recent report that Google may be able to gain access to personal medical data of up to 50 million Americans through its partnership with the healthcare giant Ascendant.
Research
Research has indicated that consumers are likely to trust Google with their financial affairs.  For example, a study by McKinsey & Company revealed that 58% of people (surveyed) said they would trust Google with financial products.
UK BoE Governor
Back in June UK BoE Governor, Mark Carney offered tech companies and all payment providers the chance to store funds overnight in interest-bearing accounts at the central bank and appeared to be adopting an "open mind but no open door" approach to Facebook's Libra cryptocurrency.
What Does This Mean For Your Business?
It was more or less inevitable that the reach and brand power of tech giants, who are already trusted with many personal aspects of our lives would mean that they want (and would be able) to move into the world of our personal finances too.  The move may be a win/win for both the financial partners (who can learn how to upgrade the tech of their service) and the tech giants who can find out even more about us and can become even more essential partners to us in all parts of our digital life.
The damage to trust, however, caused by Facebook's sharing of harvested user data with Cambridge Analytica has left some people with reservations about trusting tech companies with too much of our personal data.
Ready to find out more?
Drop us a line today for a free quote!