Google Gives Upgrade Deadline For Legacy G Suite Accounts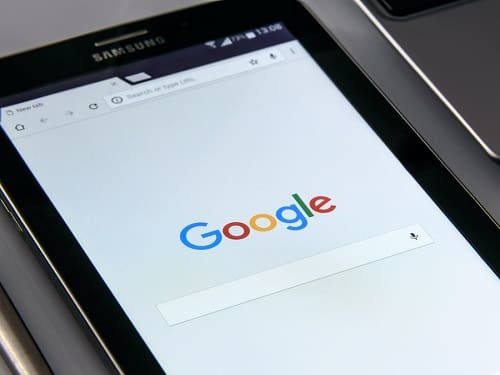 Google has announced in an email that users with legacy (old) free G Suite accounts have until 1 July to upgrade to paid subscriptions or lose access to most services.
Ten Years Free
Google has said that legacy G Suite users i.e., those who have been able to use their custom domain accounts for free for ten years, must upgrade to a paid Google Workspace subscription to keep their services by July 1, 2022. The G Suite legacy free edition will no longer be available starting from that date.
Google also says on its support site that, even if users choose to wait, Google will begin upgrading subscriptions automatically on May 1, 2022. This will mean that an organisation's account will be upgraded to a new Google Workspace subscription based on the features that the organisation currently uses.
Setting Up Billing Required
Google is, therefore, asking Legacy G Suite account holders to set up Google Workspace billing before July 1, 2022, or the Google Workspace subscription will be suspended until this is set up. If users still haven't set up their billing account for Workspace after 60 days, Google says that those users will no longer have access to Google Workspace core services, such as Gmail, Calendar, and Meet.
What Is The Legacy Free G Suite Account?
Google's free edition was first made available to businesses, organisations, and schools from 2006 to December 6, 2012, with Google Apps. The free edition of G Suite—also known as the legacy free edition of Google Apps— gave users a reduced set of business features.
What Is Google Workspace?
Google Workspace, introduced in 2020 as part of a new brand identity, is Google's cloud-based, collaborative working platform. Workspace, Google's answer to competing products like Microsoft 365 with its 'Teams' app (and competitors like Zoom), is where its productivity apps (Gmail, Calendar, Drive, Docs, Sheets, Slides, Meet, and more), and core communication and collaboration tools (chat, email, voice and video calling, content management) are grouped together. Workspace gained huge popularity during the pandemic lockdowns when demand surged for cloud-based platforms that enabled remote and hybrid working. Google Cloud claims that Workspace now has more than 3 billion active monthly users!
How Much Will It Cost To Upgrade To A Google Workspace Account?
The basic Business Starter subscription costs £4.60 per user per month (currently discounted to £4.14) and offers 30 GB of Drive storage, 99.9 per cent uptime guaranteed, and increased security. Users can also bolt-on extra subscriptions as required e.g., Google Voice to get a dedicated business phone number. Business Standard, and Business Plus packages are also available. The packages can be compared at https://workspace.google.com/intl/en_uk/pricing.html
What Does This Mean For Your Business?
Google's argument for the need to upgrade appears to be that legacy suite account holders should be pleased that they had 10 years for free, and that the legacy version never offered benefits like the Workspace platform does anyway e.g., 24/7 support, 99.9 per cent uptime and more storage. For Google, the introduction of Workspace would be a way to seriously challenge Microsoft's Office/365 dominance and, as Javier Soltero, the VP of Google Workspace claimed in late 2020, "This is the end of the 'office' as we know it." Google reported "strong" revenue growth for Workspace in its third-quarter results (October) indicating that it is a popular subscription. For those users who have enjoyed the legacy, an upgrade is clearly an additional cost, but there may be additional valued benefits. Those who don't want to upgrade "may" still be able to keep YouTube and Google Photos, but Google clearly wants to strongly encourage users to at least take up a basic subscription as soon as possible.
Ready to find out more?
Drop us a line today for a free quote!