Control Incoming Calls With Google Voice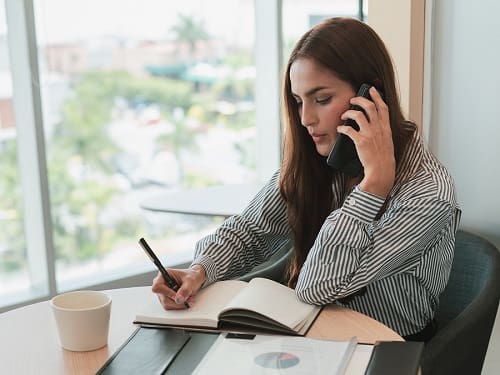 Google has announced that users of its Google Voice service can now set custom rules for how incoming calls are handled.
What Is Google Voice?
The 'Google Voice' service allocates users a phone number for calls, texts, and voicemails. This number can be used for domestic and international calls from a web browser, or mobile device. Users in the US can choose their own number.
Advantages
Some of the main advantages of the service are that users aren't tied to a physical device to make and receive phone calls, text messages (U.S. only), or access voicemail, so can place and receive calls from anywhere. Also, setting up and managing the service is relatively easy and users can, for example, forward calls to any device and have spam calls silently blocked.
Custom Rules
Google has announced that Google Voice users can now easily create rules for how their incoming calls through the service should be handled. The new options allow users to route incoming calls in ways that Google says would be most efficient to their business workflows and productivity, including granular settings for specific contacts.
The new custom rules mean that users can now:
– Forward calls from specific contacts to their linked phone numbers or directly to voicemail.
– Opt to screen calls from specific contacts.
– Set custom voicemail greetings for specific contacts.
– Apply rules for all a user's contacts or specific groups within contacts.
How?
To create the custom rules, users can visit voice.google.com (browser-based site, not mobile app), click on "Settings" (the cog symbol, top-right), click on "Calls" and choose "Create a rule." Here users can enter or search for the contact(s) they want to create a custom rule for.
What Does This Mean For Your Business?
Handling phone calls in the right way is vital to businesses in terms of saving time, improving efficiency, taking advantage of opportunities, and presenting the right image to customers. The ability to set custom rules for exactly how calls are handled (even down to specific contacts or groups of contacts) can really give businesses much more control, convenience, and can save time and hassle. The fact that rules can be added/changed quickly and easily via a browser offers businesses an easy way to be flexible and to respond quickly to changing situations regarding certain contacts, new marketing campaigns and more. The ability to set these new custom rules could be a real value-adding addition to the Google Voice service.
Ready to find out more?
Drop us a line today for a free quote!