'See In The Dark' Phone Camera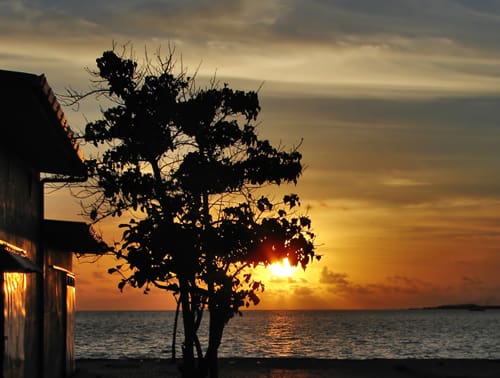 Chinese electronics company Huawei is heading to the European market with a smartphone that uses a long exposure and AI to take photos in near-dark conditions without a flash.
How?
The revolutionary phone camera is able to gather enough light to take a photo in near dark conditions thanks to an exposure lasting up to six seconds. This means that 960 frames per second can be filmed at 720p "high-definition" resolution, thereby delivering a better final image.
The artificial intelligence element is then able to work on the image to remove any blurring and smearing so that the end result is a sharp photo, something that would not be achievable with most other phone cameras.
The Use Of AI
The AI part of the camera is essentially used to find the optimum frame for each item in a shot, take information from other frames to improve the definition of each object, and then merge all the information from those frames together in a single photo that appears brighter than the human eye would see it.
Three Lenses
One of the most noticeable features of the P20 Pro built-in camera is that it has three rear lenses, each offering the user different capabilities. For example:
The main lens offers a high resolution (40 megapixels) and can use 'light fusion' to create 10MP photos that look good even in low-light conditions. 'Light fusion' is a way of combining four smaller pixels together to make a much larger pixel.
The second lens can take better monochrome shots because it has a 20MP black-and-white sensor.
The third lens has a hardware-stabilised 3x zoom lens, which can produce 5x shots when used with a software-based digital zoom, thereby comparing favourably to the 2x zoom of the Galaxy S9+ and iPhone X.
Two other key benefits of the phone are the composition suggestions that it makes to the user e.g. when to loosen or tighten a shot and the object-recognition which enables the camera to automatically adjust its settings to suit each subject, while not requiring a connection to the internet to do so.
Not In The U.S. Yet
One major challenge that Huawei has with the launch of the P20 Pro is that it is still having problems entering the US market because of suspected ties to the Chinese government. This is thought to have resulted in AT&T and Verizon pulling out of talks to sell its devices.
What Does This Mean For Your Business?
For many businesses, sending photos to potential customers and posting photos online e.g. website and social media is an essential part of their daily business. Lighting is not always perfect, cloudy days are common in the UK, and many services are delivered in dimmer conditions or in the evening. A phone with a camera that can make the most of these conditions could, therefore, be a useful business tool.
This story is also an example of how a company that doesn't have the brand power of some of its bigger competitors e.g. Samsung or Apple, has gone the extra mile in terms of the product, and part of the challenge will be to get this message across.
For other phone manufacturers that sell in the European market, this product innovation and Huawei's need and desire to throw everything at it to make up the sales volume expectation that it had in the US, is likely to have them worried.
Ready to find out more?
Drop us a line today for a free quote!