HSBC Buys Collapsed Tech Bank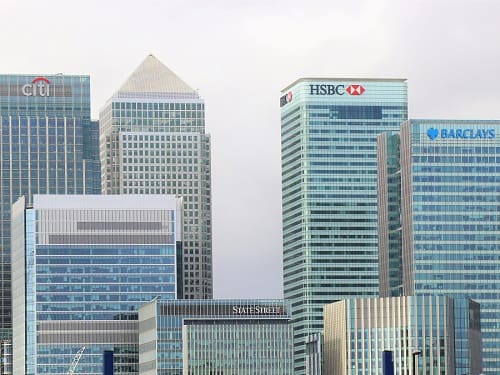 There was some relief from UK businesses hoping for government help following the collapse of Silicon Valley Bank (SVB) after HSBC rescued the UK arm of the bank by buying it for £1.
What Happened?
Due to what many financial analysts believe to be SVB making some bad investments and betting (badly) on interest rates, SVB was shut down by US regulators last week in what has been reported as the largest failure of a US bank since 2008.
The UK Arm Important To The Tech Sector
SVB was mainly a 'tech bank' with the kind of tech start-up customers that many other more traditional banks may see as too risky to deal with. The UK arm of this US-based bank has 3,000 customers who, following the collapse of the bank, were concerned that they wouldn't be able to access cash and pay wages this week. These customers looked to the UK government for help after the US government quickly agreed to guarantee the money of US customers affected. HSBC then quickly stepped-in to buy what was a financially healthy UK arm of the bank for juts £1 in a deal described by HSBC boss Noel Quinn as "too good an opportunity to miss".
Risk To A Vital UK Growth Sector & Risk Of Spreading
With the UK government's emphasis on the importance of the technology sector to the future growth of the UK economy, there were crisis talks between UK Chancellor Jeremy Hunt, the prime minister, the Bank of England governor, and HSBC to get a rescue deal together that wouldn't involve taxpayer money.
Another major fear since the news of the collapsed bank has been the possibility of the collapse becoming contagious. Despite assurances that no other UK banks had been materially affected by SVB's collapse, and European finance ministers and the EU's economics commissioner playing down the contagion risk, the markets are showing some signs of panic. For example, last Friday, the Pan-European STOXX banking index (.SX7P) was down as much as 10.4 per cent in afternoon trade and hit its lowest level since early January, and the FTSE has suffered a series of sharp falls as investors remain uneasy.
Still Frozen
Despite the HSBC rescue, reports indicate that the UK SVB online banking facility remains frozen, meaning that tech company customers, many of whom have SVB as their only bank, remain unable to access their money as normal.
What Does This Mean For Your Business?
For 3,000 UK business customers (plus their supply chains and stakeholders), this is an incredibly stressful time and especially for those who had put all their eggs in the one SVB basket. The ripples have hit the financial markets and, therefore, the wider business community and there are still fears of further contagion. For HSBC, buying the UK arm of SVB which was an essentially healthy bank for just £1 appears to have been an exceptionally good deal. For the UK government, which is relying on the tech sector to help grow the UK economy, the collapse of a bank that served start-up tech companies has proved to be a very worrying development that prompted frantic crisis talks. HSBC's rescue deal, however, has given some feeling of security and hope to the 3,000 UK (mostly tech) business customers affected by the collapse who will hopefully be able to use the online banking facility soon.
Ready to find out more?
Drop us a line today for a free quote!