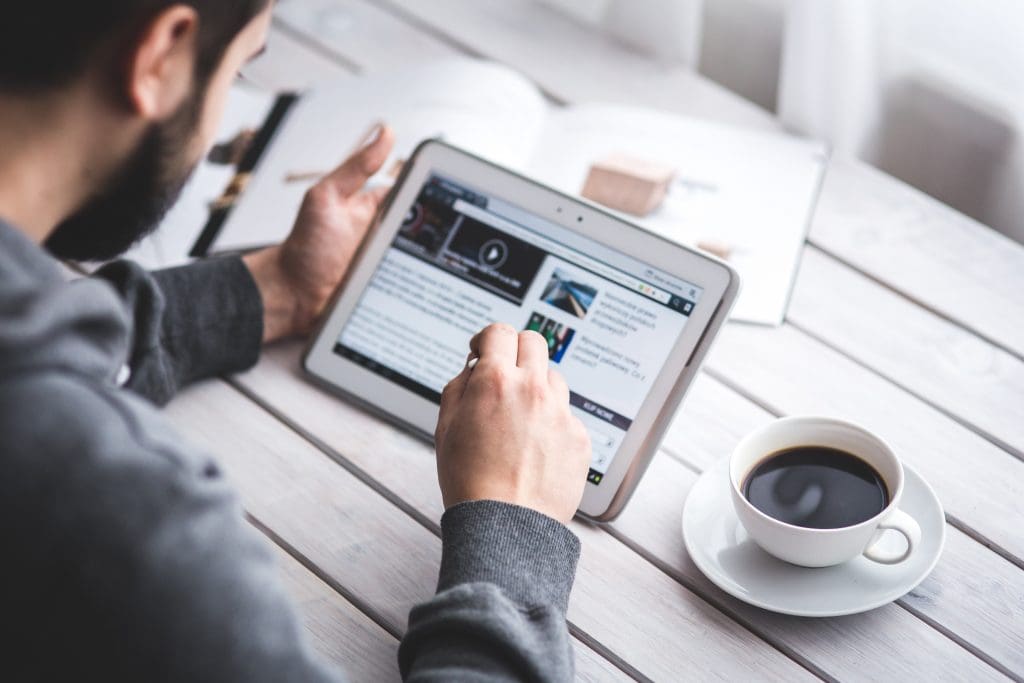 The spread of misinformation/disinformation/fake news by a variety of media including digital and printed stories and deepfake videos is a growing threat in what has been described as out 'post-truth era', and many people, organisations and governments are looking for effective ways to weed out fake news, and to help people to make informed judgements about what they hear and see.
The exposure of fake news and its part in recent election scandals, the common and frequent use of the term by prominent figures and publishers, and the need for the use of fact-checking services have all contributed to an erosion of public trust in the news they consume. For example, YouGov research used to produce annual Digital News Report (2019) from the Reuters Institute for the Study of Journalism at the University of Oxford showed that public concern about misinformation remains extremely high, reaching a 55 percent average across 38 countries with less than half (49 percent) of people trusting the news media they use themselves.
The spread of fake news online, particularly at election times, is of real concern and with the UK election just passed, the UK Brexit referendum, the 2017 UK general election, and the last U.S. presidential election all being found to have suffered interference in the form of so-called 'fake news' (and with the 59th US presidential election scheduled for Tuesday, November 3, 2020) the subject is high on the world agenda.
Challenges
Those trying to combat the spread of fake news face a common set of challenges, such as those identified by CEO of OurNews, Richard Zack, which include:
– There are people (and state-sponsored actors) world-wide who are making it harder for people to know what to believe e.g. through spreading fake news and misinformation, and distorting stories).
– Many people don't trust the media or don't trust fact-checkers.
– Simply presenting facts doesn't change peoples' minds.
– People prefer/find it easier to accept stories that reinforce their existing beliefs.
Also, some research (Stanford's Graduate School of Education) has shown that young people may be more susceptible to seeing and believing fake news.
Combatting Fake News
So, who's doing what online to meet these challenges and combat the fake news problem?  Here are some examples of those organisations and services leading the fightback, and what methods they are using.
Browser-Based Tools
Recent YouGov research showed that 26% percent of people say they have started relying on more 'reputable' sources of news, but as well as simply choosing what they regard to be trustworthy sources, people can now choose to use services which give them shorthand information on which to make judgements about the reliability of news and its sources.
Since people consume online news via a browser, browser extensions (and app-based services) have become more popular.  These include:
– Our.News.  This service uses a combination of objective facts (about an article) with subjective views that incorporate user ratings to create labels (like nutrition labels on food) next to new articles that a reader can use to make a judgement.  Our.News labels use publisher descriptions from Freedom Forum, bias ratings from AllSides, information about an article's sources author and editor.  It also uses fact-checking information from sources including PolitiFact, Snopes and FactCheck.org, and labels such as "clickbait" or "satire" along with and user ratings and reviews.  The Our.News browser extension is available for Firefox and Chrome, and there is an iOS app. For more information go to https://our.news/.
– NewsGuard. This service, for personal use or for NewsGuard's library and school system partners, offers a reliability rating score of 0-100 for each site based on its performance on nine key criteria, ratings icons (green-red ratings) next to links on all of the top search engines, social media platforms, and news aggregation websites.  Also, NewsGuard gives summaries showing who owns each site, its political leaning (if any), as well as warnings about hoaxes, political propaganda, conspiracy theories, advertising influences and more.  For more information, go to https://www.newsguardtech.com/.
Platforms
Another approach to combatting fake news is to create a news platform that collects and publishes news that has been checked and is given a clear visual rating for users of that platform.
One such example is Credder, a news review platform which allows journalists and the public to review articles, and to create credibility ratings for every article, author, and outlet.  Credder focuses on credibility, not clicks, and uses a Gold Cheese (yellow) symbol next to articles, authors, and outlets with a rating of 60% or higher, and a Mouldy Cheese (green) symbol next to articles, authors, and outlets with a rating of 59% or less. Readers can, therefore, make a quick choice about what they choose to read based on these symbols and the trust-value that they create.
Credder also displays a 'Leaderboard' which is based on rankings determined by the credibility and quantity of reviewed articles. Currently, Credder ranks nationalgeographic.com, gizmodo.com and cjr.org as top sources with 100% ratings.  For more information see https://credder.com/.
Automation and AI
Many people now consider automation and AI to be an approach and a technology that is 'intelligent', fast, and scalable enough to start to tackle the vast amount of fake news that is being produced and circulated.  For example, Google and Microsoft have been using AI to automatically assess the truth of articles.  Also, initiatives like the Fake News Challenge (http://www.fakenewschallenge.org/) seeks to explore how AI technologies, particularly machine learning and natural language processing, can be employed to combat fake news and supports the idea that AI technologies hold promise for significantly automating parts of the procedure human fact-checkers use to determine if a story is real or a hoax.
However, the human-written rules underpinning AI, and how AI is 'trained' can also lead to bias.
Government
Governments clearly have an important role to play in the combatting of fake news, especially since fake news/misinformation has been shown to have been spread via different channels e.g. social media to influence aspects of democracy and electoral decision making.
For example, in February 2019, the Digital, Culture, Media and Sport Committee published a report on disinformation and 'fake news' highlighting how "Democracy is at risk from the malicious and relentless targeting of citizens with disinformation and personalised 'dark adverts' from unidentifiable sources, delivered through the major social media platforms".  The UK government called for a shift in the balance of power between "platforms and people" and for tech companies to adhere to a code of conduct written into law by Parliament and overseen by an independent regulator.
Also, in the US, Facebook's Mark Zuckerberg has been made to appear before the U.S. Congress to discuss how Facebook tackles false reports.
Finland – Tackling Fake News Early
One example of a government taking a different approach to tackling fake news is that of Finland, a country that has recently been rated Europe's most resistant nation to fake news.  In Finland, evaluation of news and fact-checking behaviour in the school curriculum was introduced in a government strategy after 2014, when Finland was targeted with fake news stories from its Russian neighbour.  The changes to the school curriculum across core areas in all subjects are, therefore, designed to make Finnish people, from a very young age, able to detect and do their part to fight false information.
Social Media
The use of Facebook to spread fake news that is likely to have influenced voters in the UK Brexit referendum, the 2017 UK general election and the last U.S. presidential election put social media and its responsibilities very much in the spotlight.  Also, the Cambridge Analytica scandal and the illegal harvesting of 50 million Facebook profiles in early 2014 for apparent electoral profiling purposes damaged trust in the social media giant.
Since then, Facebook has tried to be seen to be actively tackling the spread of fake news via its platform.  Its efforts include:
– Hiring the London-based, registered charity 'Full Fact', who review stories, images and videos, in an attempt to tackle misinformation that could "damage people's health or safety or undermine democratic processes".  Facebook is also reported to be working with fact-checkers in more than 20 countries, and to have had a working relationship with Full Fact since 2016.
– In October 2018, Facebook also announced that a new rule for the UK now means that anyone who wishes to place an advert relating to a live political issue or promoting a UK political candidate, referencing political figures, political parties, elections, legislation before Parliament and past referenda that are the subject of national debate, will need to prove their identity, and prove that they are based in the UK. The adverts they post will also have to carry a "Paid for by" disclaimer to enable Facebook users to see who they are engaging with when viewing the ad.
– In October 2019, Facebook launched its own 'News' tab on its mobile app which directs users to unbiased, curated articles from credible sources in a bid to publicly combat fake news and help restore trust in its own brand.
– In January this year, Monika Bickert, Vice President of Facebook's Global Policy Management announced that Facebook is banning deepfakes and "all types of manipulated media".
Other Platforms & Political Adverts
Political advertising has become mixed up with the spread of misinformation in the public perception in recent times.  With this in mind, some of the big tech and social media players have been very public about making new rules for political advertising.
For example, in November 2019, Twitter Inc banned political ads, including ads referencing a political candidate, party, election or legislation.  Also, at the end of 2019, Google took a stand against political advertising by saying that it would limit audience targeting for election adverts to age, gender and the general location at a postal code level.
Going Forward
With a U.S. election this year, and with the sheer number of sources, and with the scale and resources that some (state-sponsored) actors have, the spread of fake news is something that is likely to remain a serious problem for some time yet.  From the Finnish example of creating citizens who have a better chance than most of spotting fake news to browser-based extensions, moderated news platforms, the use of AI, government and other scrutiny and interventions, we are all now aware of the problem, the fight-back is underway, and we are getting more access to ways in which we can make our own more informed decisions about what we read and watch and how credible and genuine it is.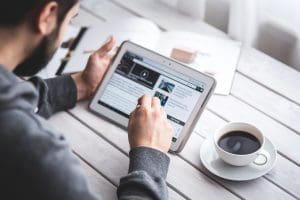 Ready to find out more?
Drop us a line today for a free quote!