Facebook Bans Deepfake Videos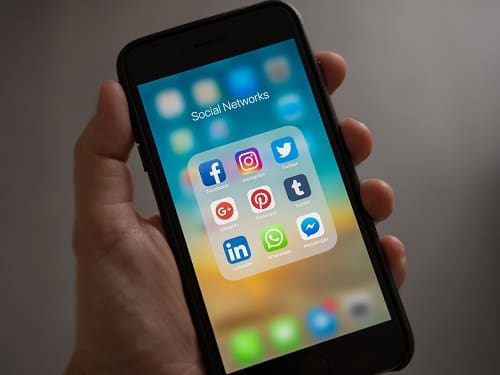 In a recent blog post, ahead of the forthcoming US election, Monika Bickert, Vice President, of Facebook's Global Policy Management has announced that the social media giant is banning deepfakes and "all types of manipulated media".
Not Like Last Time
With the 59th US presidential election scheduled for Tuesday, November 3, 2020, Facebook appears to be taking no chances after the trust-damaging revelations around unauthorised data sharing with Cambridge Analytica, and the use of the platform by foreign powers such as Russia in an attempt to influence the outcome of the 2016 election of Donald Trump.
The fallout of the news that 50 million Facebook profiles were harvested as early as 2014 in order to build a software program that could predict and use personalised political adverts to influence choices at the ballot box in the last U.S. election includes damaged trust in Facebook, a substantial fine, plus a fall in the number of daily users in the United States and Canada for the first time in its history.
Deepfakes
One of the key concerns to Facebook this time around appears to be so-called 'deepfake' videos.  These use deep learning technology and manipulated images of target individuals (found online), often celebrities, politicians, and other well-known people to create very convincing videos of the subjects saying and doing whatever the video-maker wants them to. These videos could obviously be used to influence public thinking about political candidates, and as well as having an influence in election results, it would be very damaging for Facebook, which has been very public about trying to rid itself of 'fake news' and not to be seen as a platform for the easy distribution of deepfake videos.  No doubt Facebook's CEO Mark Zuckerberg would like to avoid having to appear before Congress again to answer questions about his company's handling of personal data, as he had to back in April 2018.
The New Statement From Facebook
This latest blog post statement from Facebook says that as a matter of policy, it will now remove any misleading media from its platform if the media meets two criteria, which are:
If it has been synthesised i.e. more than just adjustments for clarity or quality to the point where the 'average person' could be misled into thinking the subject of the media/video is saying words that they did not actually say, and…
If the media is the product of artificial intelligence or machine learning that has merged, replaced or superimposed content onto a video, in order to make it appear to be authentic.
Not Satire
Facebook has been careful to point out that this policy change will not affect content that is clearly intended to be parody or satire, or videos that have been edited just to omit or change the order of the words featured in them.
Existing Policies
Any media posted to Facebook is subject to the social media giant's existing comply-or-be-removed 'Community Standards' policies which cover, among other things, voter suppression and hate speech.
What Will Happen?
Facebook says that any videos that don't meet its standards for removal are still eligible for review by one its independent third-party fact-checkers (which include 50+ partners worldwide) and that any photos or videos rated as false or partly false (by a fact-checker) will have its distribution "significantly" reduced in News Feed and will be rejected if it's being run as an ad. Also, those who see it and try to share it, or have already shared it, will be shown warnings alerting them that it's false.
Measures
Facebook has taken many measures to ensure that it is not seen as a platform that can't be trusted with user data or as a distributor of fake news.  For example:
– In January 2019 Facebook announced (in the UK) that it was working with London-based, registered charity 'Full Fact' to review stories, images and videos, in an attempt to tackle misinformation that could "damage people's health or safety or undermine democratic processes".
– In September 2019, Facebook launched its Deep Fake Detection Challenge, with $10 million in grants and with a cross-sector coalition of organisations in order to encourage the production of tools to detect deepfakes.
– In October 2019, Facebook launched the 'News' tab on its mobile app to direct users to unbiased, curated articles from credible sources in a bid to publicly combat fake news and help restore trust in its own brand.
– Facebook has partnered with Reuters to produce a free online training course to help newsrooms worldwide to identify deepfakes and manipulated media.
Criticism
Despite this recent announcement of policy change to help eradicate deepfakes from its platform, Facebook has been criticised by some commentators for appearing to allow some videos which some could describe as misinformation in certain situations (apparently of its choosing).  For example, Facebook has said that content that violates its policies could be allowed if it is deemed newsworthy e.g. presumably, the obviously doctored videos of Labour's Keir Starmer and US House Speaker Nancy Pelosi.
What Does This Mean For Your Business?
Clearly, any country would like to guard against outside influence in its democratic processes and the deliberate spread of misinformation, and bearing in mind the position of influence that Facebook has, it is good for everyone that it is taking responsibility and trying to block obvious attempts to spread misinformation by altering its policies and working with other organisations. Businesses that use Facebook as an advertising platform also need to know that Facebook users have trust in (and will continue to use) that platform (and see their adverts) so it's important to businesses that Facebook is vigilant and takes action where it can.  Also, by helping to protect the democratic processes of the countries it operates in, particularly in the US at the time of and election (and bearing in mind what happened last time), it is in Facebook's own interest to protect its brand against any accusations of not allowing political influence through a variety of media on its platform, and any further loss of trust by its public. This change of policy also shows that Facebook is trying to show readiness to deal with the most up to date threat of deepfakes (even though they are relatively rare).
That said, Google and Twitter (with its new restrictions on micro-targeting for example), have both been very public about trying to stop all lies in political advertising on their platforms, but Facebook has just been criticised by the IPA over its decision not to ban political ads that are using micro-targeting and spurious claims to sway the opinions of voters.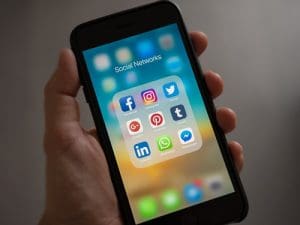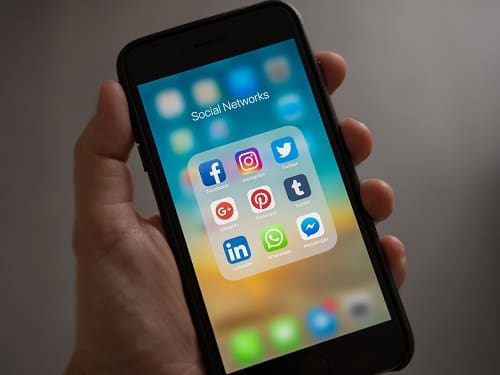 Ready to find out more?
Drop us a line today for a free quote!