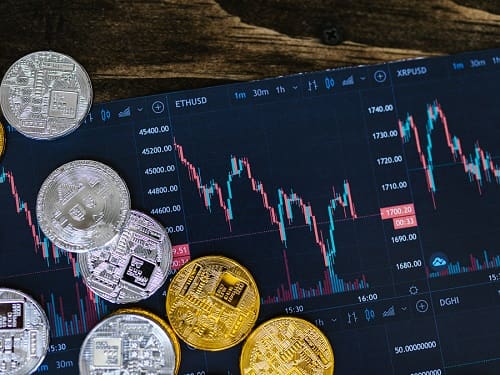 Following news of the collapse of FTX, we look at what it was plus the events leading up to its demise and the effects going forward.
FTX
FTX, until very recently, was a Bahamas-based cryptocurrency exchange, founded in 2019 which at its peak (July 2021) had more than one million users and was the third-largest cryptocurrency exchange by volume. FTX was founded by the now 30-year-old Sam Bankman-Fried.
What Happened To FTX?
A series of recent events and allegations about FTX and Mr Bankman-Fried caused panicked traders to pulled $6bn out of FTX, leading to its collapse and bankruptcy. These included:
– In July 2021, Binance, an early investor in FTX, sold its stake in its rival for $2.1 billion worth of FTT, a token launched by FTX.
– A CoinDesk article on (Nov 2) alleged that FTX and its corporate sibling Alameda Research (also owned by Bankman-Fried) faced a liquidity crisis. This led to concerns that Alameda Research's balance sheet was too heavily reliant on illiquid tokens (tokens that can't be quickly and easily bought or sold) including FTX's own FTT.
– One-week later, FTX's rival Binance announced that FTX had a liquidity crunch and had asked for its help. Binance then agreed a rescue plan to buy the FTX cryptocurrency exchange (not including FTX's U.S. division called 'FTX US') with two CEOs, "CZ" Zhao and Bankman-Fried, signing non-binding letter of intent and saying that a due diligence process would soon be underway.
– The next day (Nov 9) Binance pulled out of its rescue plan deal following a "corporate due diligence" review which appeared to reveal issues in FTX's financial situation. Binance said these were "beyond our control or ability to help."
– Binance's CEO "CZ" Zhao announced that he was selling all his holdings of FTX's FTT to "in a way that minimizes market impact."
– FTX's CEO Bankman-Fried denied rumours of insolvency, saying that "a competitor is trying to go after us with false rumours." He also said that "FTX is fine."
– CZ's announcement that he was selling off all his holdings of FTX's FTT resulted in a fall in FTT's price.
– Alameda's CEO, Caroline Ellison, then tweeted that Alameda (also owned by Bankman-Fried) would buy all Binance's FTT tokens for $22 each in to minimise the impact on prices.
– The Binance rescue plan caused a 10 per cent (plus) fall in the prices of Bitcoin and Etherium, wiping out more than $60 billion from the market.
– It was alleged that CZ may have deliberately created a liquidity crisis at FTX (which he denied) to enable him to buy one of his biggest competitors for a rock bottom price.
– The US Securities and Exchange Commission and the Commodity Futures Trading Commission began an investigation into FTX's relationships with its sister entities Alameda Research and FTX. Allegations that customer funds had been mishandled were also investigated.
– This led to a knock-on effect on USDC and USDT on the Solana blockchain over FTX's role in trading Solana-based stablecoins and operating a Solana bridge.
– Many FTX customers then said that they were having trouble withdrawing money from FTX.
– Bankman-Fried announced the winding down of FTX's sister entity Alameda Research (Nov 10), and that he was concentrating on raising "liquidity" and considering bankruptcy.
– FTX sought rescue funds (of $9.4 billion) from investors, rival exchanges (OKX and Tether), and made a deal with the Tron blockchain network founder Justin Sun, to allow holders Tron-related tokens to withdraw their holdings from FTX.
– A banner on the FTX US website announced the possible halting of trading on FTX US.
– On Nov 11, Bankman-Fried resigned from his position as the FTX CEO and John J. Ray III (a lawyer) was announced as the person taking over as CEO.
– Alameda Research, FTX and around 30 affiliated companies started bankruptcy proceedings.
– American FTX were told that they should be able to get their money back in full although international customers may only get 20/25 per cent of their money back from FTX.
– A Reuters report then alleged that at least $1 billion in funds from FTX customers' accounts has gone missing.
– Police in the Bahamas along with the Bahamas Securities Commission started an investigation into FTX to see if there had been any wrongdoing.
What Does This Mean For Your Business?
Sadly, the FTX collapse, like many other crypto failures and crashes, has dealt another blow to the crypto industry and confidence in it. Investors like certainty and in the crypto market, liquidity, being able to easily buy and sell, is also valued.
In the case of the illiquid FTX and following the failed deal and spat with Binance they had neither certainty nor liquidity, so this coupled with the speed and frequency of worrying announcements meant that things were only going to head one way. The FTX collapse has had damaging knock-on effects for other cryptocurrencies and investments, and its collapse puts Binance in a much stronger market position with FTX gone. This has changed the shape of the whole crypto market. The events and investigation into FTX are still quite recent, however, and it remains to be seen what (if any) new information surfaces and which effects this will have going forward.
Ready to find out more?
Drop us a line today for a free quote!