Internet Explorer is Dead. Long Live The King?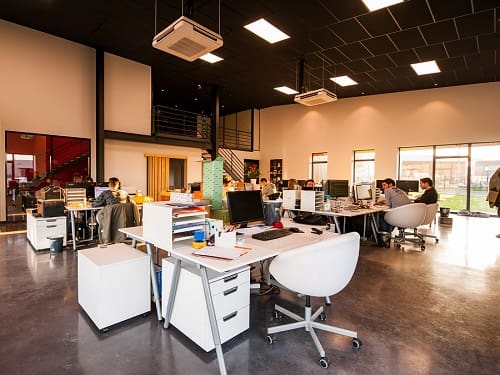 Microsoft's Internet Explorer browser has been retired after 27 years and here we take a brief look back over its history and why it fell behind competitors before being succeeded by Microsoft Edge.
It Came From 'Mosaic'
Microsoft first launched its Internet Explorer (IE) browser in 1995. The browser was built under license to Microsoft using the code from the 'Spyglass Mosaic' browser, an early forerunner to modern Internet browsers which had been developed at the National Center for Supercomputing Applications (NCSA) at the University of Illinois at Urbana–Champaign in 1992/93. The Mosaic browser was discontinued in 1997.
Explorer was originally introduced to the market in two paid-for packages, in Microsoft Plus! add-on for Windows 95 and via the simultaneous OEM release of Windows 95. It wasn't until August 95 that Microsoft Explorer version 3 was bundled free with Windows 95, and this led to Microsoft having to pay Spyglass US$8 million because Spyglass's minimum quarterly licensing fee had been cut-off. There were 11 versions of Internet Explorer between 1995 and 2013.
Early Competitors
Early strong competitors in the browser market included Netscape Navigator (beta versions introduced in 94/95) which was also based on the Mosaic browser code. This was the dominant web browser in terms of usage share in the 1990s and it included new features such as cookies, frames, proxy auto-config and JavaScript which became the open standards of the W3C and ECMA and were emulated by other browsers. Netscape Navigator's decline came, however, as a result of the 'browser wars' and a combination of factors such as the release of IE version 3.0 in 1996, an agreement with Apple to make IE its default web browser in new Mac OS distributions, Microsoft using its leverage from Windows OEM licenses, and the introduction of browser-specific extensions in web pages which forced users to choose between two competing and almost incompatible web browsers.
The Growth of Explorer
IE's early growth (i.e. Explorer 2.0) was really a product of it being integrated with Windows 95 OSR 1 in 1996, i.e. bundling Explorer with its Windows operating system, and this growth accelerated with version 4.0's release.
Antitrust Case
In the US in 1998, following the 'browser wars' which ended Microsoft's main competitor, Netscape Navigator, Microsoft was the subject of an antitrust case where it was accused of making it difficult for consumers to install competing software on computers operated by Windows. Part of the argument against Microsoft was that the bundling of IE with the Windows 95 operating software had restrained trade in web-browsing software. Microsoft lost the case and although this wasn't the end for IE, it facilitated the rise of competitors.
New Competitors
Fast forward into the 2000s, and although IE had a massive 95 per cent of the browser market in 2004, new browser market players moved in and nudged out IE. Some of IE's challenges were that it was regarded by many users as being clunky, buggy, suffering from security issues, and having fewer add-ons, extensions, and plugins than its new competitors.
After Netscape opted for open source code and launched its not-for-profit Mozilla, which released Firefox in 2002, and Google released its browser for Microsoft Windows (now Chrome) in 2008, things got a lot tougher for IE. In fact, by 2010, IE's previously dominant market share fell below 50 per cent, and Google's Chrome browser finally knocked Microsoft's browser off the top spot in 2012. Apple's Safari browser, first introduced in 2003, also rose as a competitor to IE, and now to Edge, and in May of 2022, Apple's Safari dropped to the third most popular desktop browser (behind Edge) and is used by 9.61 per cent of desktop computers worldwide (StatCounter).
Edge Replacing IE
Over time, the incremental improvements to Internet Explorer couldn't match the general improvements to the web at large and this led to the introduction of Microsoft Edge with Windows 10 in 2015 and the phasing out and retirement of IE.
Retirement
As of June 15, 2022, Microsoft has announced the final retirement of IE for certain versions of Windows 10. This will mean that:
– Over the next few months, opening IE will progressively redirect users to Microsoft Edge with IE mode. Here, users will still see the IE icon on their devices (e.g. on the taskbar or in the Start menu) but if they click to open IE, Microsoft Edge will open instead with easy access to IE mode.
– As part of the redirection process, Microsoft users will have their data (favourites, passwords, and settings) imported from IE to help the transition and, if a user wants to delete or manage their data at any point afterwards, Microsoft says they can do so in Edge from the Settings menu.
– IE will eventually be disabled permanently as part of a future Windows Update, at which point the IE icons on users' devices will be removed.
– The first versions of Windows from which IE has been retired are Windows 10 Home, Pro, Enterprise, Edu and IoT (there is no IE in Windows 11) but IE will not be immediately removed on all these versions. Instead, there will be progressive re-directs to Microsoft Edge over the next few months.
– For some versions of Windows, currently in-support and used in critical environments such as in-support Windows 10 LTSC releases (including IoT) and all Windows Server versions, as well as Windows 10 China Government Edition, Windows 8.1, and Windows 7 with Extended Security Updates (ESUs), Microsoft will continue to support until further notice.
What Does This Mean For Your Business?
Microsoft's IE played a key role in the development of the web and bundling it with Microsoft Windows, as well as defeating its early competitor Netscape Navigator in the browser wars helped to deliver its dominance in the browser market. However, the antitrust trial, the introduction of strong market competitors like Google Chrome and Firefox, the rise of smartphones with pre-installed browsers, i.e. Apple with Safari, and Android with Google Chrome and Mobile and tablet internet usage overtaking desktops saw Chrome rise to the top. This effectively signalled the end for Microsoft's IE. With IE no longer up to the demands of the modern web, and Microsoft switching its efforts to a better version – Microsoft Edge – and then Edge for Chromium In 2020, IE was finally left high and dry and put into retirement. For many people, the ease, clean and modern look, and the quality of search engine results in Google outshone anything IE could produce, and Edge, IE's successor, has needed to use Chromium and take on a similar clean look to try and compete and claw back some of the ground lost by IE.
Ready to find out more?
Drop us a line today for a free quote!