Android Update Glitch Causing Silent 999 Calls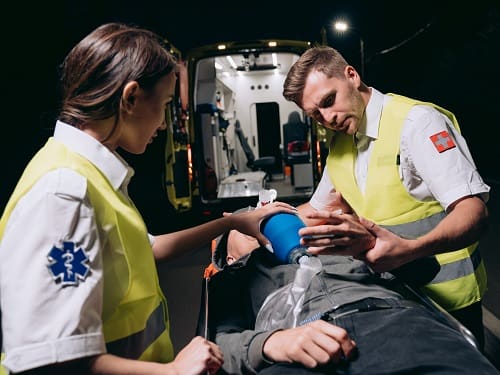 A recent update to Android 13 has led to reports of an increase in the number of false 999 calls / 'silent' calls.
Reports By Police
The police have reported that an increase in the number of silent 999 calls in recent months is likely to be the result of the updated 'SOS' feature in android phones. For example, the National Police Chief's Council (NPCC) recently tweeted information it had been given by North Yorkshire Police saying "Nationally, all emergency services are currently experiencing record high 999 call volumes. There's a few reasons for this but one we think is having a significant impact is an update to Android smartphones".
Updated SOS Feature Causing It
The SOS feature on Android phones is a built-in emergency feature that allows users to quickly and easily contact the emergency services in critical situations. It can be activated through various methods, such as pressing a dedicated SOS button, rapidly pressing the power button multiple times, or using specific gestures on the screen. The exact method may depend on the phone model and the software version, however the main method in the UK (until recently) was by pressing the power button five times.
However, a recent update to Google's Android OS means that the feature can now be activated by simply pressing and holding the power button on a phone for a few seconds. This has not only made it even easier to contact the emergency services but, it is believed, may also have made it easier to accidentally contact the emergency services and is what the police believe is behind the increase in silent 999 calls from Android phones.
Putting Extra Strain On Emergency Services
UK emergency services call handlers don't ignore silent calls and must spend time trying to call the person back to check whether help is needed. The rise in silent calls has, therefore put more strain on the emergency services.
Google Working To Resolve The Issue
It is up to the Android phone manufacturers who choose to offer Emergency SOS on their devices how to manage the implementation of the SOS feature and Google has been reported as saying that it will be providing guidance and resources to these OEMs to help resolve the issue.
What Does This Mean For Your Business?
The SOS feature, introduced with Android 12 and made even simpler to operate with the Android 13 update, may have been well intentioned but clearly has a negative downside which has been putting extra strain on the emergency services which could, potentially, have a human cost. It is tempting to ask why the potential for increasing silent 999 calls was not spotted before the update was signed off, and putting the responsibility of OEMs and having to work with different ones to resolve the issue seems a complicated system that could mean that the fix is not as fast as it could be.
For those who do accidentally dial 999, the advice is that people shouldn't simply hang up but to stay on the line and inform the operator that it was an accident and assistance is not required. Android users can also choose to switch off the SOS feature in their phones, although this may, of course, carry a risk of its own.
Ready to find out more?
Drop us a line today for a free quote!