Tech Insight – What Is Web Accessibility?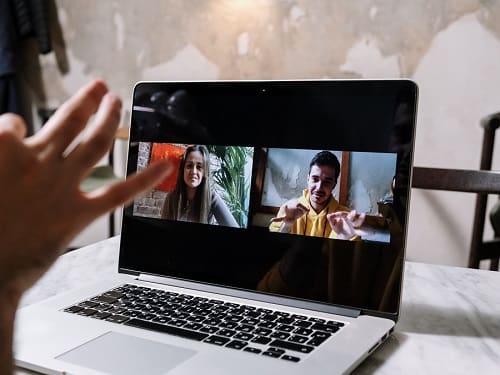 In this article, we take a brief look at what Web accessibility is, and how it can benefit Web users and the businesses and organisations that make it a priority.
What Is It?
Web accessibility mean that websites, tools, and technologies are designed and made so that all people, regardless of their barriers, including those with disabilities can use them i.e., perceive, understand, navigate, and interact with the Web, and contribute to the Web.
Barriers and Challenges To Web Accessibility
The main barriers and challenges to Web accessibility include physical challenges: auditory, cognitive, neurological, speech, visual, and physical barriers (motor disabilities).
Why?
Reasons for making websites, Web tools, and technologies as accessible as possible include:
– Reaching more potential customers and selling more.
– To support social inclusion; e.g. for those with disabilities, older people, and people in rural areas.
– Improving usability and offering better user experiences.
– Helping businesses in other ways by overlapping with other best practices; e.g. mobile web design, device independence, usability, design for older users, search engine optimisation (SEO), and more. Accessible websites tend to have better search engine results, reduced maintenance costs, and increased audience reach.
Examples
Examples (real-life and general) of ways in which Web accessibility can be improved include:
General:
Adding alt text to images to help people who use a screen reader, adding technologies such as speech input for those who can't use a mouse, and providing transcripts to accompany audio.
Real-Life (Recent):
Twitter recently introducing its first proprietary, new fonts called 'Chirp' which are designed to make reading easier when scrolling through tweets. Twitter has also just changed its colour scheme to get more contrast and reduce the amount of blue elements across the interface, thereby making photos and videos easier to spot.
In Law
Web accessibility is covered by some legislation. For example:
– In the UK: The Equality Act 2010 which says that it is unlawful for service providers to treat disabled people less favourably because they are disabled and that, under this law, service providers must make "reasonable adjustments" not to treat disabled people unfavourably because of factors relating to their disability.
– Also, in the UK, the Public Sector Bodies (Websites and Mobile Applications) (No. 2) Accessibility Regulations came into force in September 2018. As the name suggests, public sector web sites (for central and government local government organisations, some charities, and some non-government organisations) must meet certain accessibility standards and publish a statement saying they have been met.
– In the rest of Europe: The European Union (EU) Directive on the Accessibility of Websites and Mobile Applications requires those in EU member states to ensure that their websites and mobile apps meet common accessibility standards.
– In the US: Section 508 Amendment to the Rehabilitation Act of 1973, which stipulates that all Federal agencies' electronic and information technology should be accessible to those with disabilities.
Guidelines
The recognised common standards for Web accessibility are the Web Content Accessibility Guidelines (WCAG), developed through the W3C® process in cooperation with individuals and organisations worldwide. The goal is to provide a single shared standard for web content accessibility that meets the needs of individuals, organisations, and governments internationally. The WCAG 2.0 guidelines were published on 11 December 2008, WCAG 2.1 on 5 June 2018, and the latest WCAG 2.2 guidelines are scheduled to be published this summer.
Tools and Resources
Some tools and resources that can help your business or organisation to get up to speed with Web accessibility include:
The W3C® Web Accessibility Evaluation Tools List: https://www.w3.org/WAI/ER/tools/
The W3C® Web Content Accessibility Guidelines (WCAG) Overview: https://www.w3.org/WAI/standards-guidelines/wcag/
TechRadar's Best Accessibility Software of 2021: https://www.techradar.com/uk/best/web-accessibility-software
A UK Government Introduction to Making Your Service Accessible: https://www.gov.uk/service-manual/helping-people-to-use-your-service/making-your-service-accessible-an-introduction
What Does This Mean For Your Business?
There are many sound reasons for making your website(s), tools, and technologies accessible to everyone, which includes helping to give those people with disabilities equal rights and abilities in their online life, compliance (with laws and guidelines), improving search engine rankings and usability, and maximising the potential number of online enquiries and customers. It is totally reasonable to expect that physical challenges, for example, should not be a reason why some people are excluded from accessing the same services and quality of experience online as others and businesses should make reasonable efforts to ensure that this doesn't happen. Meeting accessibility guidelines can bring many different kinds of benefits to businesses as well as benefitting the users of their website(s), tools, and technologies.
Ready to find out more?
Drop us a line today for a free quote!