'Anti-5G' Radiation-Emitting Jewellery Banned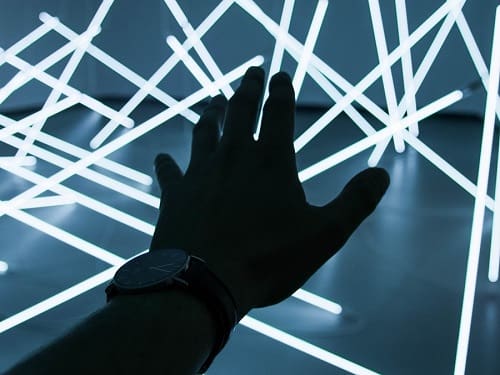 A recent study has led to a warning from the Dutch authorities to anti-5G merchandise wearers that a list of 'negative ion' jewellery items should not be worn because they emit ionizing radiation.
What Is Negative-Ion Jewellery?
Negative ion jewellery describes jewellery items (e.g. bracelets and pendants) which have a small quantity of ion-generating minerals in their make-up. It is claimed by the manufacturers (and vendors) that these items, if worn, can improve the body's immune system, create a better 'balance', and deliver other health benefits.
Warning
The Dutch Authority for Nuclear Safety and Regulation Protection has published a warning online to owners of a list of negative ion jewellery items, advising them to stop wearing them. The Authority states that "A study commissioned by the ANVS and carried out by the Netherlands' National Institute for Public Health and the Environment (RIVM) has revealed that these specific products emit ionizing radiation." It goes on to say that "Exposure to ionizing radiation can cause adverse health effects" and "due to the potential health risk they pose, these consumer products containing radioactive materials are therefore prohibited by law." Owners of these products have, therefore, been advised that "To avoid any risk the ANVS calls on owners of such items not to wear them from now on."
List of Ten Products
The ANVS study identified a list of 10 products that emit ionizing radiation which could be harmful to the wearer. The items are:
– Energy Armor: sleep mask, black and white necklace, and black super bracelet.
– Magnetix: 'Fit & Slim' silicone bracelet XL, necklace with negative ions of skin-friendly silicons, 'Smiley Kids' bracelet with negative ions, and 'Sport Boost' bracelet with negative ions.
– Quantum: pendant and the 'Basic Nero' bracelet.
Stop Selling
The Dutch Authority for Nuclear Safety and Regulation Protection has also reported that companies attempting to sell these products will now be in violation of the Nuclear Energy Act and that the ANVS is informing sellers that to stop selling them immediately.
The Anti-5G Connection
The anti-5G movement really came to prominence at the beginning of the pandemic where conspiracy theorists made a link between 5G and the virus, resulting in arson attacks (e.g., in Derby) on 5G masts/transmitters. There is also a market for anti-5G products based on the idea that they offer personal protection from any harmful effects of 5G. These products include jewellery and even a (£399) USB key that claimed to provide protection before attracting the attention of Trading Standards back in May 2020.
There is no evidence that 5G is harmful and The World Health Organization (WHO) says that 5G mobile networks are safe.
What Does This Mean For Your Business?
It is, of course, ironic that the kinds of products favoured by those who believe they can protect them from 5G harm and/or have other health benefits in fact emit potentially dangerous radiation. This is of course bad news for many sellers and manufacturers of these products whose sales will inevitably suffer. In reality, some of these products only emit low levels of radiation which would only really pose a danger to health if worn for a prolonged period (e.g., 24 hours), according to the quite stringent limit for skin radiation exposure that applies in the Netherlands. The story does, however, highlight how 5G, the Covid vaccination program, and other recent health and technology events have challenges in tackling the misinformation/disinformation, conspiracy theories, scams, and online markets that feed on widespread fear in an increasingly connected, online/digital society facing new and invisible challenges that most people have to rely upon experts to understand (e.g. viruses and mobile technology).
Ready to find out more?
Drop us a line today for a free quote!