MKLINK Charity
We believe that in order to make the biggest difference to the community, it's important to give back.
We want to make a positive impact  for  vulnerable or underprivileged local people that need help with IT and communications the most.
We all know someone that needs help with their IT … even if it's just providing some time.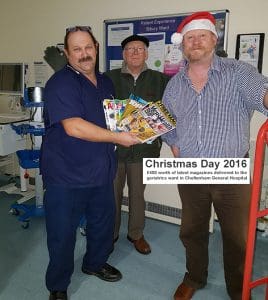 £400 worth of magazines handed out to elderly people at Cheltenham General Geriatrics ward on Christmas day.